Management Team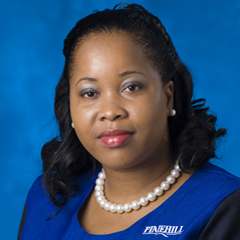 Gillian Marshall
Human Resources Officer
A graduate of the University of Surrey with a Post-Graduate Diploma in Human Resources Management, Gillian Marshall joined the Barbados Dairy Industries Ltd. (PINEHILL) on February 9th, 2015 as the Human Resources Officer. A self-proclaimed "people-oriented person", Gillian has over 13 years' experience in Human Resources and believes that employees are indeed the greatest asset to any company. She also currently serves as Vice-President on the Board of Directors of The Light and Power Employees Co-operative Credit Union Ltd.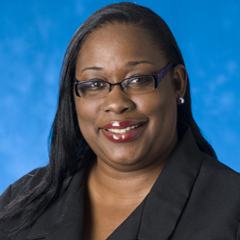 Janelle Worrell
Technical Operations Manager
A graduate of the University of the West Indies with a BSc. in Biology with special emphasis in Microbiology and a MSc. in Project Management and Evaluation, Janelle joined the Banks Holdings Limited (BHL) Group in 2002 as a Senior Quality Assurance Technician. After three years in that role, she was promoted to the post of Production Supervisor and later to Senior Production Shift Leader. With responsibilities for all production activities, she has over 15 years' experience in manufacturing and has successfully completed certificate in Production and Operations Management. She is a certified Project Management Professional with Six Sigma certification and a member of the Project Management Institute.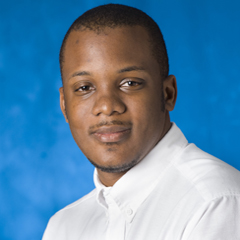 Jeremy Brereton
Farm Liaison Officer
BSc. General Agriculture, Honors student Jeremy Brereton realized from an early age that he was passionate about agriculture and particularly livestock. Upon graduating from Harrison College, he undertook studies at the University of the West Indies, St. Augustine Campus in General Agriculture, prior to joining the Barbados Dairy Industries Ltd. (PINEHILL) team. Jeremy is currently the Farm Liaison Officer, a post which provides him with the opportunity to maintain critical linkages between PINEHILL and all stakeholders within the Dairy industry.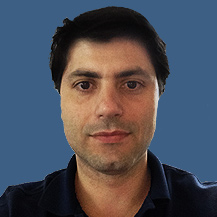 Mr. Luis Vidigal
Supply Manger
Mr. Luis Vidigal boasts more than 15 years of expertise in the beverage industry. Before being appointed to the position of Supply Manager, Mr. Vidigal worked as a Supply Chain Specialist, a Corporate Production Coordinator and Production Manager at Ambev. These roles have provided him with considerable experience in the areas of Strategic Planning, Manufacturing and Quality Management.
Mr. Vidigal has a Bachelor's in Manufacturing Engineering from Boston University and an Masters of Business Administration from IBMEC.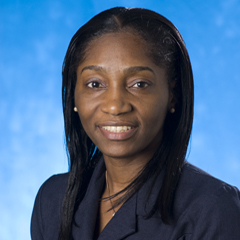 Nicole Henry
Quality Assurance Manager
Nicole Henry first joined Barbados Dairy Industries Ltd. (BDIL) in 1997 as a Lab Technician. After four years in the role, she left the company to further her studies. In 2006, armed with a BSc. in Nutrition and a MSc (Dist) in Food Science and Technology, Nicole returned to BDIL as a Research and Development Technician. She was quickly promoted to Integrated Management Systems Coordinator after just one year, where in 2013 she successfully led BDIL to be the first company in the world to be certified to four ISO standards at one sitting. With a passion for food safety, quality assurance, business improvement, legal compliance and customer satisfaction, it comes as no surprise that Nicole eventually found her way back to the Quality Assurance Department, this time as the QA Manager.
During her 15-year tenure at BDIL, Nicole has gained a wealth of knowledge in the facets of food manufacturing specifically in areas such as food safety, GMPs, product development, quality assurance, internal auditing, root cause analysis, troubleshooting, Six Sigma Certification, continuous improvement, juice and dairy production and food law. Nicole also leads BDIL's Food Safety and the Internal Audit Teams.
In her spare time, she's occupies the position of Secretary of the PHD Sports and Social Committee.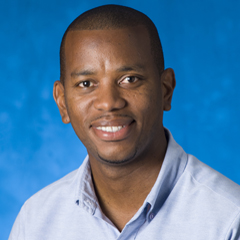 Barry Best
Asset Care Manager
After undertaking BSc. studies in Mechanical Engineering at the University of the West Indies, St, Augustine Campus, Barry Best joined BHL subsidiary Barbados Bottling Company (BBC) in May 2011. He began his career in the post of Asset Care Supervisor of BBC however by December 2012, Barry was promoted to the post of Asset Care Manager of Barbados Dairy Industries Ltd. (PINEHILL). While serving in this capacity, Barry was instrumental in leading the company to ISO certification.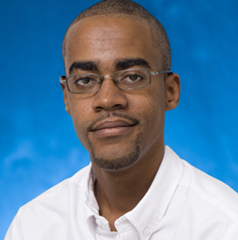 Nigel Graham
Health, Safety & Environment Officer
In 2004 at the age of 17, Nigel Graham joined Barbados Dairy Industries Ltd. (PINEHILL), serving as a Junior Lab Technician. Following a year long stint in that role, he left to pursue a BSc. in Forensic Science & Technology at PACE University. On successfuly completion of his studies in 2008, Nigel returned to Barbados assuming the role of Forensic Consultant with the Government Forensic Center before returning to the BDIL team. After five years as a member of the Quality Assurance Team, in July 2015 Nigel was promoted to the post of IMS Coordinator and successfully assisted in leading the company to ISO certification. By October 2016 Nigel again experienced career groeth when he assumed the post of Health, Safety & Environment Officer.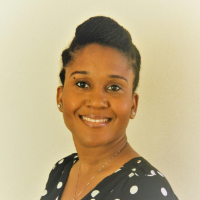 Rashida Taylor
Production Manager
Rashida Taylor joined the BHL Group in 2012 through an internship programme, as a Graduate Engineer. After completing this programme, she was assigned to Barbados Dairy Industries Ltd. (BDIL), as a Process Support Specialist in 2014, It was a role she held for two years, before assuming the post of Business Analyst in 2016. A graduate of McGill University with a B.Eng in Chemical Engineering and a minor in Environmental Engineering, Rashida is responsible for managing the costs of the company. She utilizes her background in engineering and manufacturing to ensure effective cost control. In addition to her BDIL duties, Rashida is passionate about helping others and serves as President of the Kiwanis Club of Barbados Young Professionals; a club she was instrumental in chartering.